---
Alberta Ferretti
Alberta Ferretti
is an Italian fashion designer and dressmaker also known as  
"Italy's quiet achiever". 
 In 1968, Alberta Ferretti opened her first boutique, called
Jolly
, in Cattolica where she designed her first collection in 1973 and co-founded Aeffe S.p.A.
Ferretti spent much of her childhood in the family dressmaking shop. "I have beautiful memories of touching fabric and materials, of the seemingly huge women who used to do the fittings, of the vivacious atmosphere," she once said. Following her mother's lead, Ferretti opened her own boutique; she was only a teenager. She began creating clothes to hang alongside those made by other soon-to-be-major Italian designers, including Giorgio Armani and Gianni Versace. She first showed her eponymous label in 1981, and soon became synonymous with an inimitably airy, soft femininity inured to the trends.
The feminine-masculine story is as old as fashion itself, but it isn't one Ferretti has tended to riff on during her long career. She's the kind of designer who gets called on during awards season, famous for a particularly ethereal sort of frock.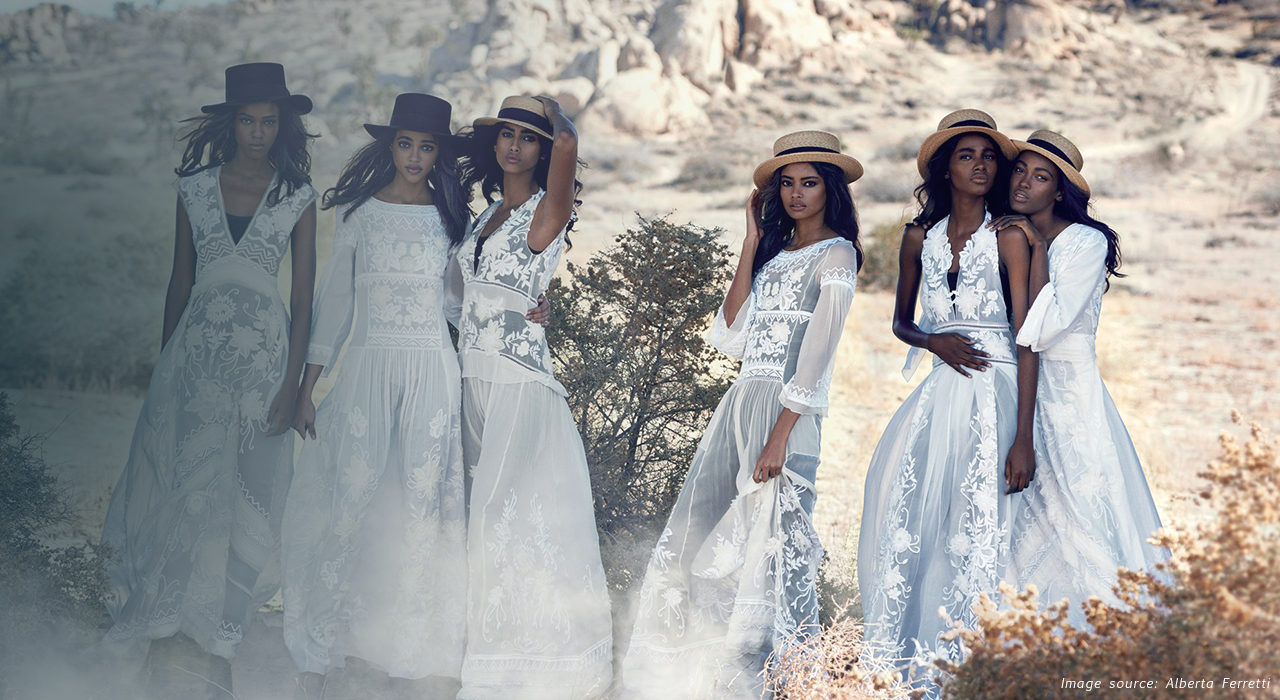 Brand profile
Close
Viewing the single result