All orders placed between the 18th of April to the 1st of May, 2019, will be shipped after the 2nd of May, 2019.
---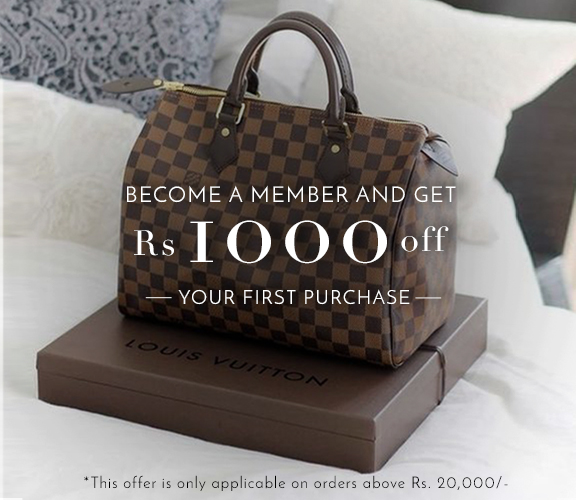 Designers :
Condition : 
Price :
Inspired by architectural structures and the organic shapes of the nature, our jewelry collection showcases vivid and intricate pieces of luxury wear. Opulent and timeless pieces from Louis Vuitton combine their classic monogrammed leather with their beautiful signature gold metal hardware. Vintage finds from your favorite past designer collections are curated in our wide spectrum of jewelry, featuring wood, stone, feather, precious gems and other unique materials alike. Inspired by the west, jewelry with elegant artwork and construction can complement your aesthetic may it be minimal or even glamorous. Buy motifs that evoke your sartorial looks and make a statement with chains, chokers, earrings and bracelets from our collection. Our collection revolves around integrating an array of pieces that feature intricate detailing and seasonal crystals. Find your favorite day-time earrings or a night-time statement necklace for any occasion. Each piece is created with precision to feature each brand's personal style that should be a part of any stylish women's closet.
LabelCentric is your one stop destination, for pre-loved luxury accessories, based out of Mumbai, India. We bring to you an online shopping experience that is luxurious, safe and confidential.